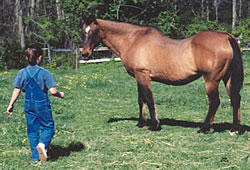 Flag
One of the original "Gingersnap Girls"
Horses Available for Adoption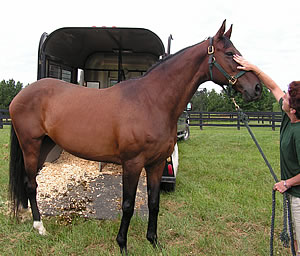 Up for Adoption or Foster

We are always looking for generous souls willing to help Foster or Adopt our resuced charges.

Please contact us if you have room in your heart to help us make better lives for our equine friends.


We're Networking to Help Place Horses

HORSES NEED YOUR HELP!
The Gingersnap Girls Foundation is often called upon to assist in the placement of horses in dire need of new homes. These calls for help come during economic hard times, effecting not only people, but their pets/livestock and our Foundation.

As the Foundation is struggling financially to provide feed, veterinary care, and rehabilitative services for those already in our care, we often have no funds to spare. That being said, The Gingersnap Girls cannot turn its back to these animals in need. We are trying to do whatever we can to help.

If you, or anyone you know, can help any of these horses by fostering, adopting, or contributing financially to their care until placement can be found, please contact The Gingersnap Girls Foundation immediately. Without a quick response some, or all, these horses are often euthanized.




Previously Rescued Mares




Since 1981, well over 4 million American horses have been slaughtered in the U.S. and Canada and their meat exported to Europe and Japan for human consumption.

Horse slaughter is not a humane euthanasia - slaughter horses are brutally handled and forced into trucks, including the inhumane double-decker cattle trailer which is illegal in some states. They arrive at the slaughterhouse and are driven out (or dragged) into a killing factory and bludgeoned with a captive bolt gun which drives a spike into their skull. If that "machinery" is not working properly, horses can be conscious while their throats are slit.

It is estimated that more than a third of all slaughter bound horses in the U.S. are bred for racing. They are either no longer competitive or just are not "winners". Others include camp, show, rental and Amish horses, urban carriage horses (such as those in New York's Central Park), unwanted barren broodmares (such as our beloved Chrissy) and "backyard" pets.

Most horses at summer camps, dude ranches, and riding academies are sold for meat when they can no longer perform to expectations.

Horses deserve so much better than this. When the time comes, we owe it to them to have them humanely euthanized rather than subject them to both the horrific "last ride" to the slaughterhouse and the slaughterhouse itself.

Many wonderful organizations are working to combat this abuse and to obtain legislation outlawing it. Monies raised by the Gingersnap Girls Foundation will be used to assist these humane organizations in their ongoing efforts to make the world a kinder place for all equines.